The Blackening Quill is a process oriented "deep politics" community with a growing information respository offering relayed news and articles, inside information as well as novel articles and news on select topics. Our agenda is to post what we believe to be the most interesting information out there at this point in time. The official part of the forum does not support a particular philosophy, ideology or movement - except the truth itself.
We believe having a core qualified database, maps of the power structures, self revealing documentaries and evident documentation, files on identified agendas, makes the current events easier to decode and put into a partiular context. By offering the context of a forum the individual can inquire and discuss the issues at hand without an authority pasting "what is so" upon him or her. To our wits, self realization is prefered over indoctrination.
We welcome quality articles for publication that are prohibited or ignored by general media, in particular material on finance/economy/banking, state/individual freedom, world government agendas, privacy, national security, intelligence, and secret governance.
Email: contact (at) theblackeningquill.com
If you are a truth seeker - and will spend ample time on finding out on what really goes in the world - may we suggest the following:
1. Approach issues scientifically. Being "wrong" is not bad, for a scientist being wrong shows that he is onto something of a self correcting measure. We see truth in a complex world as a process of uncovering and correcting. Prepare to be wrong, prepare to change accordingly without judgments. We believe preconcieved judgments stall the self correcting process.
2. Do not assume anybodys beliefs on anything
unless you know why you
stand by them. Doubt is an incitement to research and inquiry. Whatever you find on this site, investigate if the data suggesting a particular reality can be called really real. Put aside all preconcieved notions and empty the mind of the whole clutter of opinions. With such clarity, what rise does this give to your unfettered point of view? By whom shall truth be known except by your own senses?
3. Let assumptions and opinions be secondary to
actual observations
.
4. Awareness and enlightenment transforms consciousness and changes the ways of human evolution.
5. Where to start?
Try here
and
here
Registered members of the forum will escape the ads and get access to the
In For The Quill
section where interviews by TBQ with various interesting minds will be posted. Most threads are open for debate, either with an article or clip as the basis, or simply as a new subject thread posted by any member. Try however to keep debates on topic and within reason. The exception being the databases of "power structure", "players" and "research materials/research tools" where only authorized members and moderators may post anything. If you wish to post anything to these threads, just mail the info to a moderator or to admin.

We don´t discuss reptiles, UFOs, galactic ghouls, esoteric agendas or conspiracy ridden ghosts. Unless they partake on Letterman first that is.

The tone and content of posted research data seems comparatively uneven sometimes?
Yes, let us compare mythologies. In other words, much like Wikipedia this sort of data is submitted to a process of refinement. As we seek to expose the deeper truth of something, the more digging is required.

Why does some articles appear directly contradictory to other posted articles?
Let´s be honest, nobody can claim to be the only authoritarian source of every imaginable answer. Many issues can in fact be viewed from various angles, the same way you can look at at mountain from different points of views. A spectrum is not a spectrum unless it has a polarity and if you are only concerned with one end of the spectrum - you have thrown half of it away. That is a diminishing proposition.
No opinions or data expressed on this forum are necessarily the opinion of TBQ and its crew. A popular stance these days is the view of "political atheism" and we do feel that is a useful mode for research and reflection.
Now is the time to shake of the sluggishness of habit and cultural conditioning and recognize a world view based on fact, rhyme and reason.
May your process of inquiry inspire great action and creatitvity.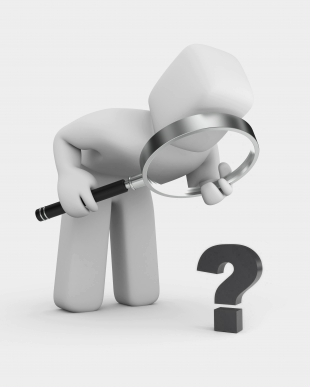 ---
Permissions in this forum:
You
cannot
reply to topics in this forum